Google has launched a mejor update on his search result algorithm on 4th May 2020, which is also known as Google Core Update May 2020, which impact almost 80% of the websites in the world.
To give an idea I have took screenshot of one of my eCommerce website from my Google Webmaster Tool which was doing quite well since many years. But since this update it dropdown the organic traffic to almost one third.
Similarly if I compare results from SEMrush Sensor of eCommerce industry we will get the idea of how around 4th May shopping industry affected quietly but overall it's good news for ecommerce website owners because there is no major changes in this update from Google Core update may 2020 to the eCommerce industry.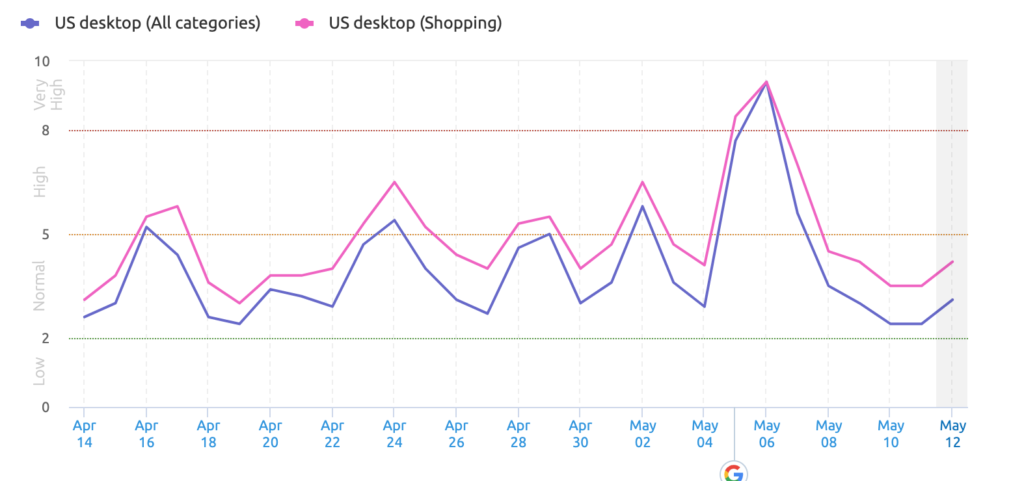 This chart tracks Google everyday and when it shows pink or blue for that means blue is for all websites categories and the pink one is for eCommerce industries, so you can easily understand the eCommerce industry hasn't effected too much so far.