Lockdown continues due to Corona virus in India. Roads are deserted. Work has come to a standstill And people are waiting for the lockdown in the houses to open.
But there is a good news in the midst of this that due to the lockdown, there has been a huge reduction in air, water and noise pollution in all other cities including the capital of India.
Photos claiming to show the snowy peaks from Jalandhar and the Himalayas from Kangra are surfacing on social media.
What do the figures say about Pollution Reducing During Lockdown?
Talking about the statistics, during the years 2018 and 2019 at Delhi's Anand Vihar station, the level of PM 2.5 on April 5 was above three hundred.
But this year due to lockdown, this level has come down to 101.
Every year millions of people die due to air pollution in the World specially India and China.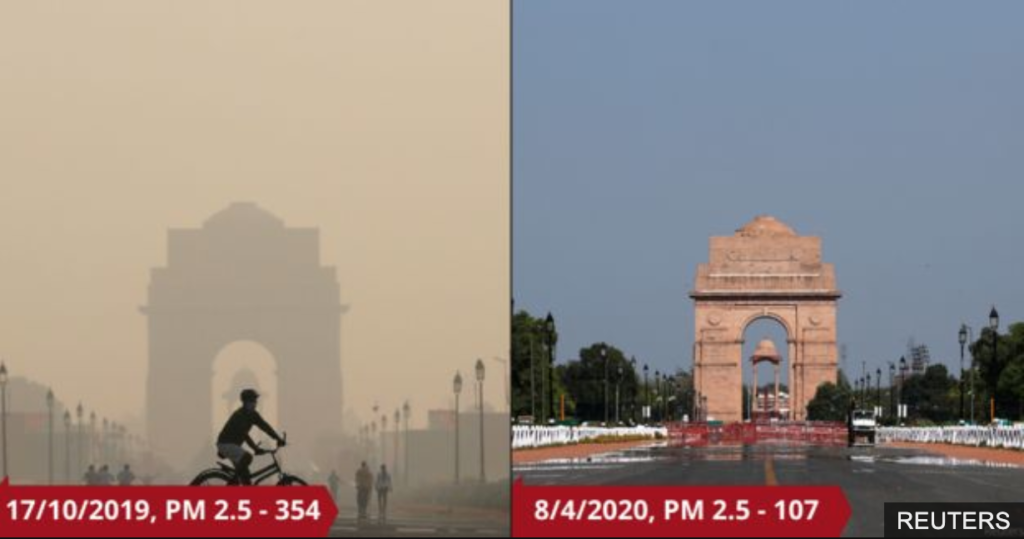 Children have to face many problems at a young age.
In such a situation, people are happy to see all these pictures and figures. But has the Corona virus given an opportunity to the world facing pollution, in which they can stop and consider a change in lifestyle?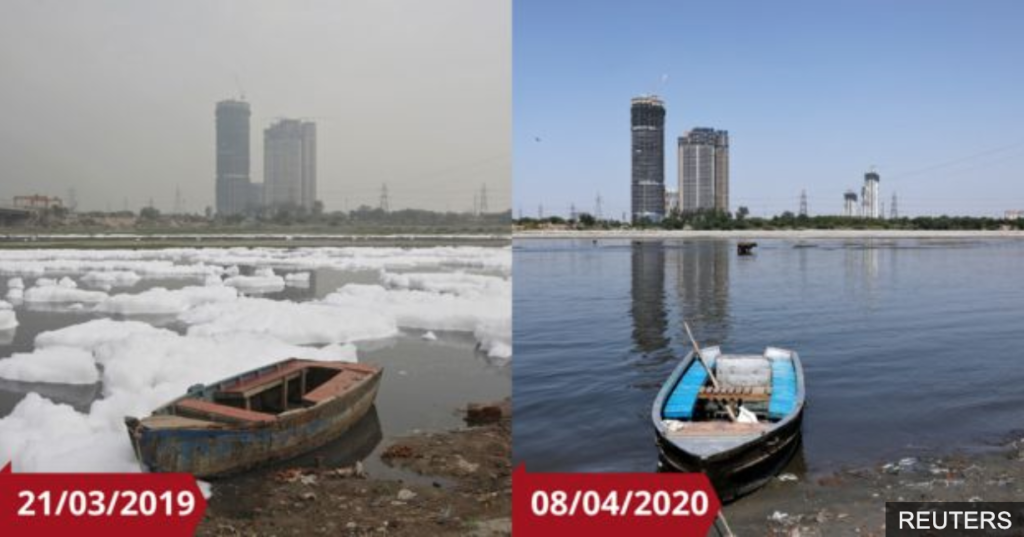 Almost 95% of industries is closed during lockdown, in resultent the river is also recharging themself and becoming pure water, this will help the nature more natural.